Elevate Your E-commerce Success with Professional Shopify App Development Services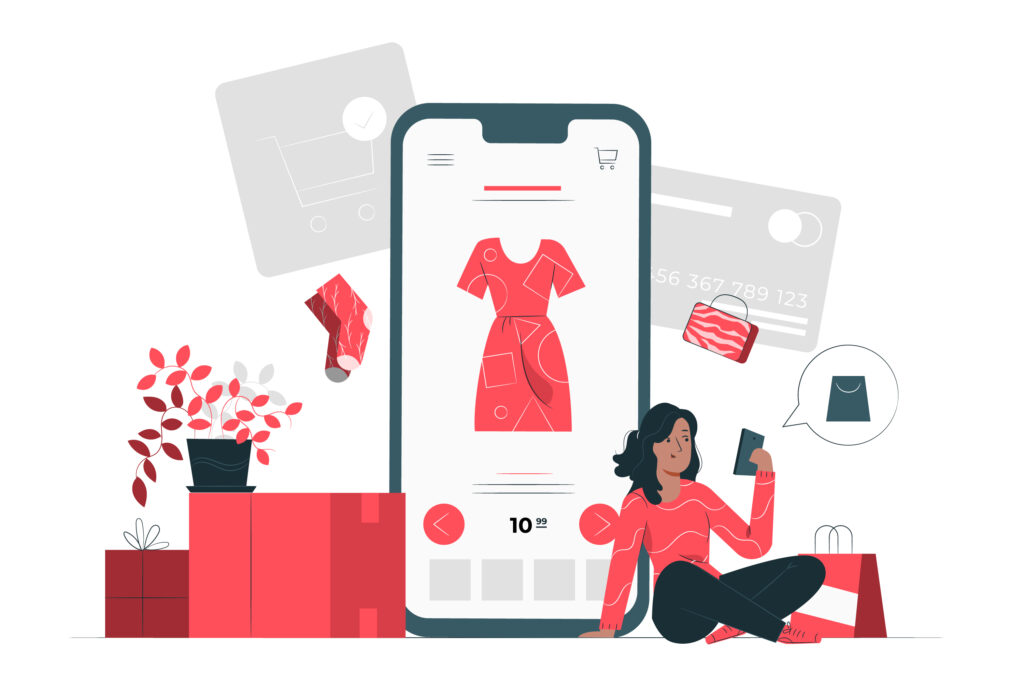 Introduction:
In today's competitive digital landscape, having a well-designed and optimized e-commerce website is essential for success. One platform that has gained immense popularity among online businesses is Shopify. With its user-friendly interface and extensive range of features, Shopify provides a robust foundation for creating and managing an online store. To take your Shopify store to the next level, harness the power of tailored app development services. At our web design agency, we specialize in Shopify app development, offering custom solutions that enhance functionality, improve user experience, and drive sales. In this article, we will explore the benefits of leveraging professional Shopify app development services and how it can contribute to the growth of your online business.
1. Enhance Functionality and Customization:
With the vast array of apps available in the Shopify App Store, you can extend the functionality of your store and tailor it to meet your specific requirements. However, relying solely on pre-built apps might limit your ability to address unique business needs. By partnering with our Shopify app development experts, we can create custom apps that seamlessly integrate with your store, ensuring a personalized and optimized shopping experience for your customers. From advanced inventory management to sophisticated marketing automation, our tailored solutions will empower your online store with the right set of tools to drive growth.
2. Improve User Experience:
User experience plays a pivotal role in customer satisfaction and conversion rates. A poorly designed or slow-loading website can drive potential customers away. With our Shopify app development services, we focus on optimizing your store's performance and user interface. Our team will work closely with you to understand your target audience and design apps that enhance the user experience, making it easy and enjoyable for customers to navigate your store, find products, and complete their purchases. By implementing intuitive features, streamlined checkout processes, and responsive designs, we ensure that your customers keep coming back for more.
3. Increase Sales and Revenue:
At the heart of any e-commerce business lies the goal of increasing sales and revenue. Our Shopify app development services are geared towards driving conversions and maximizing your online store's profitability. Through the integration of strategic apps, we can implement features like abandoned cart recovery, personalized product recommendations, customer reviews, and social proof elements that foster trust and encourage purchasing decisions. By optimizing your store's conversion funnel and leveraging data-driven insights, we help you unlock new revenue streams and achieve sustainable growth.
4. Reliable Support and Maintenance:
As your online business evolves, you may encounter technical issues or require updates to your existing apps. Choosing a reliable Shopify app development partner ensures that you have access to ongoing support and maintenance services. Our team of experts will be there to assist you at every stage, ensuring that your apps continue to perform optimally and adapt to your evolving business needs. With timely updates and bug fixes, we ensure a seamless experience for both you and your customers, fostering long-term success for your online store.
Conclusion:
Investing in professional Shopify app development services is a game-changer for your e-commerce business. By enhancing functionality, improving user experience, and driving sales, tailored Shopify apps can help you stay ahead of the competition and unlock new levels of success. At our web design agency, we specialize in delivering top-notch Shopify app development solutions that are fully customized to your unique business needs. Contact us today at Digital Web London to explore how our Shopify app development services can transform your online store and drive exponential growth.