How Web Design Has Changed Over the Past 15 years (2022 Conclusion)
The web design world changes constantly. What was popular in the past may not be relevant today and vice versa. Changes to web design are often driven by technology.
Advances in technology affect how people learn, communicate, and lead their everyday lives. Technology also plays an important role in web design.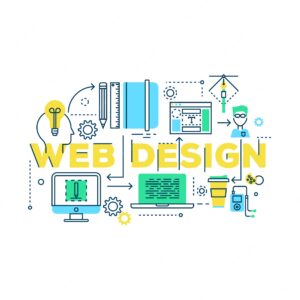 The team at Digital Web London is committed to staying on the cutting edge of new trends. We push the envelope to develop sites that generate traffic, leads, and sales. We are passionate about improving our client's ROI.
Importance of UX and UI in Web Design
Today's users are more sophisticated than they used to be in 2000, and they spend less time on clunky and hard-to-use websites. Design quality and user experience are crucial elements for any website. We're so used to innovative web design that puts users first that we may not always realise that things weren't always that way. Even some of the biggest internet giants like eBay and Amazon got off to very basic web designs that were worlds away from what they are today.
The use of visual graphics has resulted in significant changes to website design. Websites used to rely primarily on text, using simple HTML coding. Today, more complicated coding languages such as Java and CSS are used to create much more visually appealing websites.
Online tracking via algorithms means that whenever we browse the internet, our individual user experiences are recorded and learned about by companies. This information allows them to build customer personas that can be used to strategically design web pages that attract the right visitors.
In the early days of the World Wide Web, only computer monitors affected the design of websites. Today, smartphones and e-readers are common modes by which people access the Internet. As such, web designers need to carefully consider how their sites will appear on these devices such as desktop, mobile and tablets. This is called as responsive website designs.
Mobile First
In 2016, mobile users spent more time on the internet than desktop computer users. This means that designers need to ensure mobile layouts are optimised for a user's experience. A webpage that is designed with mobile in mind is responsive to multiple devices. Once a designer has overcome the challenges of creating a responsive page, he or she may integrate native applications into their plans and expand them into desktop versions of the same site.
In mobile design, designers must consider the aspect of touchscreen technology. Most people now use a touchscreen to navigate a website, and designers need to ensure that they're designing with touchscreens in mind.
This means they need to consider natural hand gestures, the action of tapping and typing, and how easy it is to interact with on-screen elements. As a result, users expect mobile browsing to be just as quick as desktop browsing.
Speed Optimisation is Vital
Since 2000, the number of internet users has risen dramatically. There were approximately 361 million web users worldwide in 2000, compared to an incredible 4.88 billion people as of 2021. Web traffic has increased the importance of keeping a website running at a fast speed. A page can load slowly and still load successfully, but that will only put off potential customers from returning again.
In addition, with the increased use of graphics and other multimedia elements on websites, there are more elements that can slow down a site. Web Designers must optimize images and ensure the website's code is clean and tight; this should be done with server response time in mind to ensure the site loads fast enough for users to get the full experience.
There's no point having a great-looking website that takes too long to load for users to get the full experience. It's a disaster!
E-Commerce Boom
E-commerce has spread to such an extent that it's difficult to imagine life without it. Nonetheless, the phenomenon is a relatively recent one, which has evolved over time. In the early 20th century, the use of telephone and television lines—the teleshopping era—helped connect viewers with stores. This gave rise to online shopping with the arrival of the internet when e-commerce became a reality.
The Internet is more than just a place for people to find information now. In the past, many companies' websites did nothing more than supply visitors with information about their products. E-commerce (electronic commerce) allows companies to sell products on their websites, giving website developers the task of designing online shopping platforms that are safe, secure and easy to use.
Switched from Cold calling to Digital Marketing
Marketing on the internet has replaced many traditional forms of advertising. For example, outbound strategies such as cold calling, door-to-door sales, and printed ads have become less popular, while inbound marketing, which embraces the digital age, has grown.
The rise in popularity of pay-per-click advertising in 2000 resulted in a rapid growth of social media platforms, which companies quickly adopted as a primary marketing tactic. Today, businesses use various forms of content marketing, including webinars, podcasts, and infographics.
As users' expectations of digital interactions increase, businesses are evolving their marketing strategies to keep pace with these changes. Interactive videos, dedicated blog pages, and chatbots that allow customers to ask questions and receive instant responses are all examples of inbound marketing tactics. Web designers should ensure that their clients' websites are implementing these changes at the rapid phase.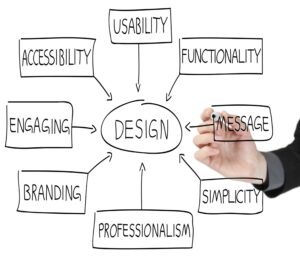 The websites of 2000 are a world away from today's websites, and that's a good thing. They're far more intuitive, faster and feature so many more elements to help market your products and services to consumers.
Digital Web London is a web design agency and its team members have experience for more than 12 years in this field.
If you're looking for a brochure site or a bespoke e-commerce site to sell your products to the entire world on world wide web, we are here to help you with it. Contact us today on how we can help.