Web Design for Personal Branding: Crafting Professional Online Identities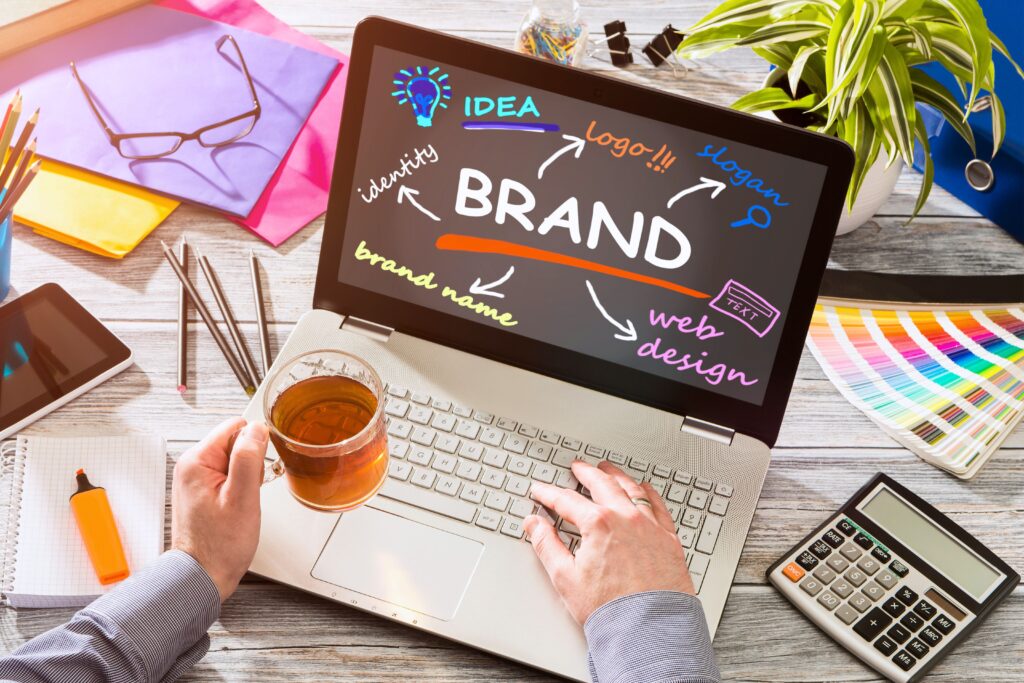 To stand out in any sector, one must develop and maintain a strong personal brand. It's important to present oneself and your distinctive abilities and principles in a way that appeals to your target audience; it's more than simply a logo or colour scheme. The article will discuss the important topic of personal branding and include advice for creating, cultivating, and upholding your own brand identity.
Why Does Personal Branding Matter and What Is It?
A recognisable picture is only one element of personal branding. It involves creating a distinctive tale that makes you stand out from the competition. Your target audience should be able to relate to your personal brand by seeing yourself through their eyes. You can build a solid internet presence and bring in the correct chances by doing this.
Developing your own brand is worthwhile, even though it requires time and effort. You can set yourself apart from rivals in your field and establish yourself as an authority when you have a strong personal brand. More job offers, better pay, and more business prospects may result from this.
The Importance of Personal Branding for Your Business and Career
Your success depends on a variety of factors, including your unique brand identity. It can aid in building your authority and credibility, which may result in additional commercial or employment prospects, negotiation power, and referrals. You may establish and maintain a positive reputation as well as your audience's trust and loyalty with the aid of a strong personal brand.
For business owners, especially entrepreneurs, personal branding is crucial. When your personal brand is powerful, you can bring in more clients and customers who share your goals and beliefs. You may develop into an authority in your field and grow a devoted following with the aid of your personal brand.
Maintaining your network's attention is a further advantage of personal branding. You can develop strong connections with your audience by regularly sharing informative information and interacting with them, which may eventually result in new chances.
In general, developing a successful profession or company requires strong personal branding. You may position yourself as a market leader, attract prospects that fit your goals and aspirations, and establish yourself as a pioneer in your field by investing the time to define and successfully express your personal brand.
Choosing the Proper Fonts and Colours
It's important to choose the proper colours and fonts for your unique brand. Your brand's aesthetic and message can be determined by the colours and fonts you use. Consider the feeling you wish to convey while choosing colours. For instance, you might decide between blue or green to represent a sense of trust and peace. Red or orange are possible options if you'd like to communicate excitement and vigour.
It's crucial to choose typefaces that are clear to read as well as consistent with the language and tone of your brand. The use of too numerous fonts can make a page appear cluttered and disjointed. Use no more than a few complementary typefaces.
Create a distinctive logo for your company
Your logo is the component that stands out the most as it involves online branding. With a distinctive logo, you may stand above your rivals and make it simpler for people to recognise your website and content. A missed opportunity for branding exists when one is not taken the time to design (or commission).
The issue is that not everybody possesses the creative skills necessary to produce a chic logo. In some circumstances, the best option will be to hire a designer to handle this for you. Obviously, you'll need an acceptable budget if you'd like a logo that doesn't appear to have been created in a matter of minutes.
Whether you create your own logo or hire a professional to do it for you, there are some points you should keep in mind:
The concept of your logo should mirror the content of your website.
It should be simple to read and/or understand.
It should incorporate your trademark colours
To be safe, we recommend commissioning many logo variations so you may assess your alternatives and pick the one that best suits your company.
Include social media icons to your website
Nowadays, almost every website needs a social media presence. Furthermore, those social media profiles should represent your online business. This includes using the same logo, colours, and slogan as your site's content, and also publishing in the same manner.
Remember that you don't need social media accounts on every site; only the ones that are relevant to your audience are required. Then you'll need to link these accounts to your WordPress site, and the most effective way to do so is with social icons.
To accomplish this, the WordPress community provides a plethora of plugins.
A customised domain name
If you would like to come appear intelligent and professional, you must have your own domain name. It will only cost you a few bucks. It will, however, pay off in the long run by increasing trust in your own image and driving traffic.
Keep your domain name brief so that people will remember it, and ensure to pay your renewal costs to minimise downtime! Most online personalities and contractors simply use their complete name (e.g., firstnamesurname.com). If this domain is not available, you can experiment with small variants till you find an enduring URL that fits your brand.
A lot of great content
Are people finally visiting your website? Congratulations! But the job isn't done yet. You must also produce a consistent supply of fascinating material that will not drive people away. The following are some surefire kinds of material to include on a personal brand website:
A summary of your unique selling points
A bio page in which you can highlight your talents and areas of expertise
Client testimonials that increase the trustworthiness of your service
Contact details (including social media handles)
Blog posts with topics related to your field of work
Examples of what you've done or a portfolio
Before publishing any content on your website, attempt to include a few essential keywords for search engine optimisation (SEO), and ensure to proofread completely. For inquisitive site visitors, typos and grammatical problems are a significant turnoff!
Images that are attractive and appealing
Without a few well-chosen photographs that express your personality, aspirations, and passions, no personal brand site is complete. Imagine you're a professional looking for additional clients. A few casual and professionally produced images of your products will look fantastic and increase trust among your potential customers.
Avoid using standard pictures unless absolutely required, as many firms wind up employing the same stock photos, which can make the website look monotonous or even harm your credibility.
Conclusion
It takes a lot of effort and time to develop a strong personal brand identity. You may create a recognisable image that stands you apart from others in your sector by identifying your distinctive value proposition, producing an enduring visual identity, and creating your brand voice. To establish a powerful identity that connects with your target audience, remember to be yourself, convey your beliefs and character, and communicate with those who matter on a consistent basis.