Crafting a Strategic Ecommerce Marketing Calendar for 2024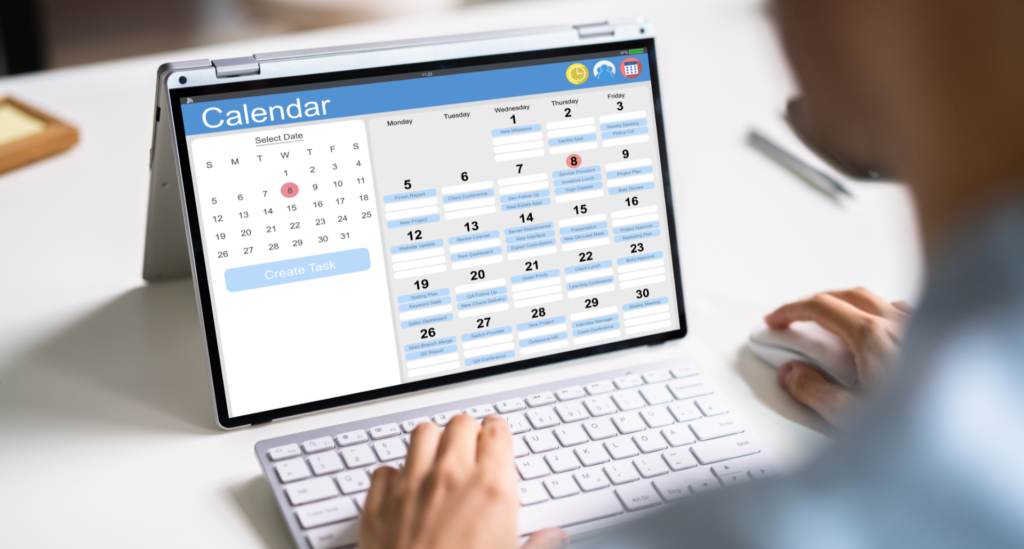 The world of ecommerce is a dynamic and ever-evolving landscape, where adaptation and innovation are the cornerstones of success. In this digital realm, where competition is fierce and customer attention is a precious commodity, one indispensable tool stands out as your guiding star – the ecommerce marketing calendar.
This calendar is more than just a schedule of dates; it's a blueprint for strategic success, a compass guiding you through the ever-shifting currents of consumer behavior, trends, and expectations. It's a roadmap that, when expertly crafted, aligns your promotional efforts with the pulse of the market, ensuring your brand remains not just relevant but irresistible to your audience.
So, welcome to our comprehensive guide, a map that will lead you through the twists and turns of the ecommerce journey in 2024. By the time you conclude this exploration, you won't just be better informed; you'll be equipped with a toolkit of strategies and insights that will empower your ecommerce business to thrive, not just in 2024, but well into the future.
In the pages that follow, we'll unveil the secrets of creating an ecommerce marketing calendar that's not just a schedule, but a strategic powerhouse. We'll show you how to leverage key dates, noteworthy events, and emerging trends to your advantage. We'll delve into the art of crafting compelling marketing campaigns, optimizing your social media presence, and creating onsite content that isn't just informative but transformational.
Your journey begins here, and it promises to be nothing short of extraordinary. Buckle up, as we embark on a voyage through time, exploring the intricate web of dates, trends, and opportunities that 2024 holds. Let's set sail on this ecommerce odyssey, where the destination isn't just success; it's excellence and growth in the digital age.
Understanding the Ecommerce Marketing Calendar:
The Ecommerce Marketing Calendar is not just a compilation of dates; it is the heartbeat of your marketing strategy, a carefully curated roadmap that enables your business to synchronize with the rhythm of the market. Before we dive into the intricate tapestry of specific dates and strategies for 2024, let's lay the foundation for this indispensable tool and its immense significance.
At its core, the Ecommerce Marketing Calendar is the strategic backbone of your digital storefront. It's a meticulously organized blueprint that systematically plots out the crucial events, celebrated holidays, and emerging trends that punctuate the year, each with the potential to impact your business. These dates are not mere dots on a calendar but represent opportunities, gateways to engage your audience, make an impact, and drive conversions.
Imagine it as the conductor's score in an orchestra; it guides and coordinates every element of your marketing efforts, ensuring a harmonious symphony. By aligning your strategies with these pivotal dates, you are not just setting up your business for success; you're orchestrating a beautifully choreographed performance that resonates with your audience.
In essence, the Ecommerce Marketing Calendar is your compass through the changing seasons of consumer behavior, offering a compass to navigate the shifting tides of market demand. It ensures your business is well-prepared to respond to the ebb and flow of trends, consumer preferences, and competitive landscapes.
By strategically embracing this calendar, you're not merely reacting to events and trends but proactively shaping your narrative within them. You're positioning your brand as a responsive and relevant presence in the lives of your customers, driving anticipation and loyalty.
Throughout the rest of this guide, we'll embark on a journey that will unveil the secrets of leveraging this calendar to its fullest potential. We'll explore the art of crafting timely and compelling marketing campaigns, optimizing your social media presence for maximum engagement, and creating onsite content that doesn't just inform but captivates and converts.
In the world of ecommerce, where timing is everything, the Ecommerce Marketing Calendar is your most valuable tool. So, let's delve deeper, decode the mysteries of time, and discover how this calendar can be your strategic ally, propelling your business to new heights of success in 2024 and well into the future.
Key Benefits of an Ecommerce Marketing Calendar
Enhanced Planning: Having a structured calendar enables you to plan your marketing campaigns well in advance. This prevents last-minute rushes and allows for more thoughtful and strategic planning.
Consistency: Regular, timely marketing efforts create consistency, which is vital for building trust and brand recognition with your audience.
Optimized Resource Allocation: By knowing when peak sales periods are, you can allocate your resources (both human and financial) more efficiently.
Boosted Sales: Tailoring your marketing efforts to specific events and holidays can lead to increased sales and revenue.
Customer Engagement: Creating content that resonates with the current mood and trends during a particular time of the year can engage customers effectively.
Competitive Advantage: Staying ahead of the curve by planning your marketing activities can give you a competitive edge.
Now, let's dive into the Ecommerce Marketing Calendar for 2024, offering you key dates and strategies to consider.
January – New Year, New Beginnings
As the year begins, people are full of resolutions and enthusiasm. This is a great time to leverage the "fresh start" mindset. Consider the following strategies:
New Year's Promotions: Offer special discounts or bundles to cater to the post-holiday shopping crowd.
Resolution-themed Content: Create content related to popular New Year's resolutions, such as fitness, organization, or self-improvement.
February – Love is in the Air
With Valentine's Day on the horizon, February is all about love and romance. Here's how to capitalize on it:
Valentine's Day Sales: Promote gift items and offer special deals for couples.
Gift Guides: Create gift guides for various relationship statuses, making shopping easier for your customers.
March – Spring into Action
The arrival of spring brings new energy. Use this time to rejuvenate your marketing efforts:
Spring Cleaning Sales: Encourage customers to declutter and refresh their homes with special deals on cleaning and organizing products.
Eco-friendly Initiatives: Embrace sustainability and eco-friendly products in your marketing campaigns.
April – April Showers Bring May Flowers
April might bring rain, but it's also filled with opportunities:
Easter Promotions: Whether it's chocolates or gifts, Easter promotions can drive sales.
Earth Day Campaigns: Show your commitment to the environment with eco-friendly products and initiatives.
May – Blooming Business
As flowers bloom, so can your sales. Here's how to make the most of May:
Mother's Day Specials: Celebrate mothers and offer unique gift options.
Outdoor Adventure Promotion: Encourage customers to embrace the great outdoors with outdoor products.
June – Summer Sensations
With the arrival of summer, people are eager for fun and relaxation:
Summer Sales: Offer discounts on summer-related products like swimwear, outdoor gear, and sunscreen.
Vacation and Travel Themes: Promote products related to travel and vacations.
July – Mid-Year Madness
The middle of the year is a great time to reevaluate and refocus your efforts:
Mid-Year Clearance Sales: Clear out excess inventory with mid-year discounts.
Halfway to the Holidays: Remind customers that holiday shopping season is just around the corner.
August – Back-to-School Buzz
Back-to-school shopping is a massive event for families. Here's how to cater to this audience:
Back-to-School Sales: Offer discounts on school supplies, clothing, and electronics.
Educational Content: Provide helpful content for parents and students preparing for the school year.
September – Falling for Savings
With the approach of autumn, people are gearing up for cozy times:
Labor Day Sales: Promote sales and special deals for the Labor Day weekend.
Fall-themed Products: Launch products that cater to the changing season.
October – Spooky Savings
Halloween offers a unique opportunity for creative marketing:
Halloween Promotions: Sell costumes, decorations, and candies for the spooky season.
Themed Content: Create content around Halloween DIY, recipes, and costume ideas.
November – Black Friday Frenzy
The biggest shopping day of the year is just around the corner:
Black Friday and Cyber Monday: Prepare your biggest discounts and promotions for these days.
Early Bird Deals: Offer early access to your loyal customers.
December – 'Tis the Season to Be Jolly
The holiday season is in full swing, and people are ready to shop:
Christmas Sales: Make your website a go-to destination for holiday shopping.
Gift Guides: Help shoppers find the perfect gift for everyone on their list.
Year-Round Strategies
While these are key dates to consider, your marketing calendar should also incorporate year-round strategies:
Content Marketing: Regularly create valuable, engaging content to keep your audience coming back for more.
Email Marketing: Send targeted emails that provide value, whether it's through promotions, product updates, or informative content.
Social Media: Stay active on social platforms, sharing relevant content, promotions, and engaging with your audience.
Customer Engagement: Focus on providing excellent customer service, personalized recommendations, and loyalty programs.
Conclusion:
In the vast and ever-evolving realm of ecommerce, your success hinges on more than just offering quality products or services. It's about how you connect with your audience, engage their interests, and seize the moments that matter. Your Ecommerce Marketing Calendar for 2024 isn't just a schedule; it's a treasure map that leads you to the heart of this connection.
By meticulously aligning your marketing endeavors with the pivotal dates, special events, and emerging trends of the year, you're equipping your business to flourish. You're no longer a passive observer of time; you're a proactive influencer of it. You're harnessing the power of strategic timing and making a significant impact on your audience.
Let's remember, success in ecommerce is a multifaceted endeavor. It's not just about what you sell but also how you present it. Your marketing efforts, synchronized with your Ecommerce Marketing Calendar, become a driving force that can't be underestimated. They're the wind beneath the wings of your business, propelling you forward while keeping you ahead of the competition.
As you move forward, keep in mind that meticulous planning and strategic execution are the pillars of success in ecommerce. 2024 is not just another year; it's an opportunity, a canvas on which you can paint your brand's unique narrative. With your calendar as your guide, you can craft and execute your marketing campaigns to perfection, ensuring your brand's resonance in the minds of your audience.
So, now is the time to start crafting your Ecommerce Marketing Calendar for 2024. Use the knowledge and strategies you've gained from this guide to create a roadmap that takes your business to new heights. Your ecommerce business isn't just going to survive; it's going to thrive, and your calendar is the magic wand that will make it all happen. Watch as your business blossoms, connects with customers, and stands out in the ever-competitive digital landscape throughout the year and beyond.