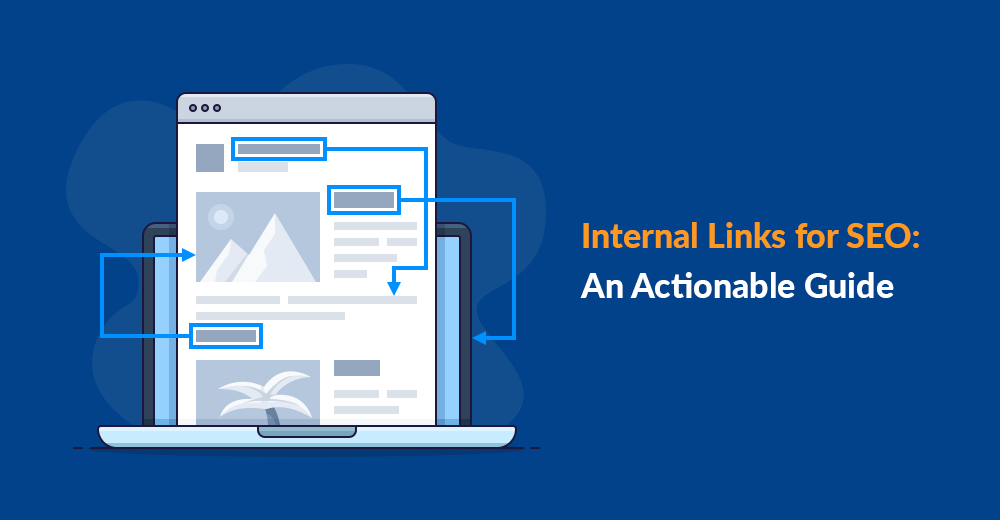 5 Ways INTERNAL LINKING in SEO Will Help You to Grow your Business
Internal linking in seo is basically hyperlinks that point from one particular page on a domain to a different page on the same domain. By the way of explanation, internal links connect different pages on the same website, indicating that the source and target domain are the same.
What are Internal links?
For instance, if you create a new page on your website about digital marketing, you can add internal links to that specific page from other related pages on the website.
Given they are implemented correctly, internal links impart paths for search spiders to discover new content, significantly increase visitors' time on the website, and create a powerful and impactful network of related pages.
Internal linking:
Tactical internal linking is an SEO method powerhouse. It is one of the most uncomplicated and simplest ways to begin SEO for your website.
Internal linking during the course of blog or article writing is an SEO strategy that one can perform regularly and that holds the power to boost the rank and improve the audience count on one's website or page.
As a matter of fact, it is to be noted that 51% of marketers have noticed a positive difference when they begin with the general SEO link building strategies within the span of a few months of taking advantage of internal linking in their respective content.
Not only is the internal linking strategy an amazing digital marketing tip for SERPs, but you can also use these internal links to guide users so that they can navigate your website and expand link equity from page to page.
Why is Internal linking an important aspect of SEO?
• Internal links are crucial for SEO, so that Google and the other search engine algorithms can rank websites effectively and place them where they deserve to be placed.
• By bestowing Google with great hyperlinks to follow along with the anchor text, you can instruct Google as to which pages on your website are important and more relevant to the search intent. Internal linking also boosts user experience and improves prospective engagement with your audience.
• Internal linking is paramount for any website because it assists in the demonstration of site architecture and distributed "link juice."
• The internal link-building process has some really great benefits as it helps to build authority, usability, assistance, and make bonds between pages. It assists you to increase your page rankings as well, given it is implemented strategically.
• Another important reason to prioritize internal linking is that it keeps the audience engaged on your website. If you provide users with a chance to explore more of your content that resides on the website with ease, then you are much more likely to decrease bounce rates, which in turn helps your SEO.
• Speaking of conversion, click-through rates (CTR) are also boosted with effective and properly planned internal linking strategies. An example would be to have a clickable banner that sends the visitors to your website to a sign-up page.
• Given that you decide to use links that are relevant and optimized, you can improve your SEO expectations by a lot.
• Internal linking is one of the most important and effective ranking factors that one can actually control as a business owner or webmaster. It enables you to guide your visitors as well as Google to the content that you consider most important or relative. There are multiple tools that can be used to improve internal linking such as The HOTH SEO checker tool or Google Search Console.
Internal linking is a quick and easy way to evolve one's search engine ranking as well as their website's traffic. It is a very important aspect of SEO that should be prioritized.
Also Check —>> Web Design Agency London
It can prove to be a little overwhelming to understand all the associated jargon that comes with being associated with the SEO world; nevertheless, once you are able to grasp an extensive understanding of it, you can begin improving the structure of your internal links.