The Benefits of Personal Branding for Business Owners and Entrepreneurs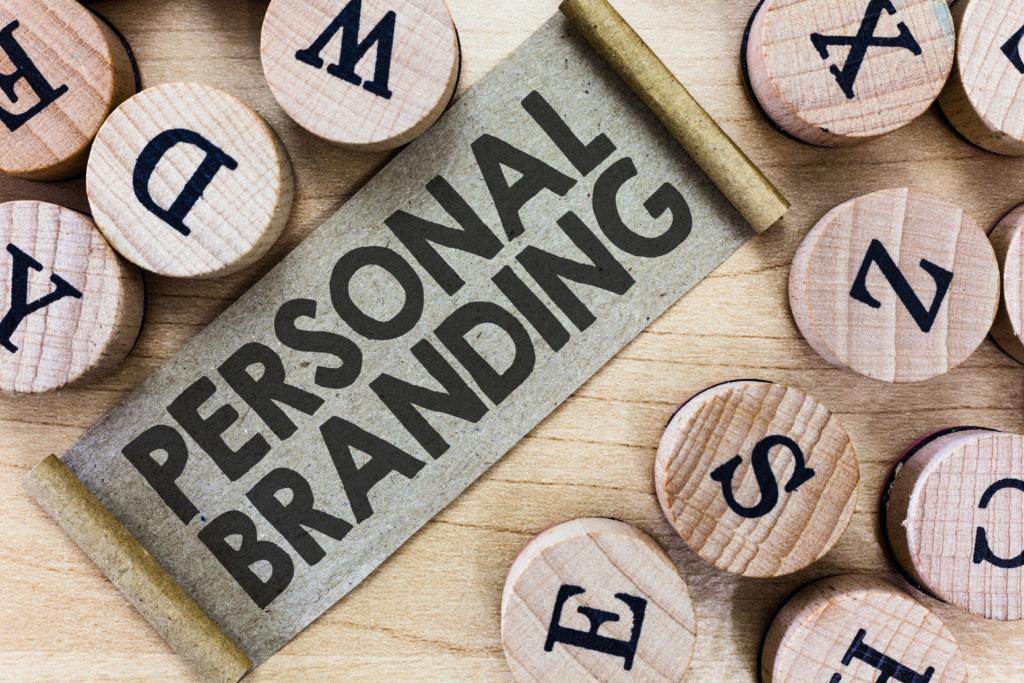 Personal Branding: What Is It?
A solid personal brand has lately been confused with being a social media influencer, which has clouded the significance of the word "personal branding." This is not true. If we refrain from calling it personal branding, it might be a means to stand out or a way to accomplish your professional goals and objectives. Professional branding, online presence, and online reputation are other names for it that some people use.
Whatever you choose to call it, it all comes down to first impressions. You have the potential to provide an excellent first impression when someone views your LinkedIn profile.
When someone wants to meet you in person, over the phone, or at an event, they frequently glance at your profile first. You have the chance to set yourself from the competition by carefully crafting your profile to convey an idea and present a particular image of yourself.
Your brand sets you apart from your rivals and aids in creating a positive impression on your target audience and clients. Without a strong personal brand that appeals to your target market, you can find it hard to develop a successful and long-lasting company.
Building a personal brand provides benefits even if you are developing a business with its own brand (a programme or tangible goods company, for example).
The majority of people are more likely to follow other people than they are to follow particular businesses. Building a following for your own brand can therefore help your business get more visibility.
The Importance of Personal Branding
Personal branding is significant since it lends credibility to the individual. Finding a new job or getting paid has never been more difficult. because more people are creating personal brands, you must advertise yourself if you want to be seen.
Recruiters can easily locate experts like you thanks to personal branding, especially if you've been blogging about yourself. If you're vying for an elevated position at a new firm, you can highlight important information like your follower count, website traffic, and other crucial metrics that can offer you an advantage over other applicants. Imagine it as something akin to an online portfolio of your work. Creating a personal brand enables more people to learn about you and the value you bring.
Additionally, if you have influence, it may help you seize new opportunities such as business deals or marketing alliances that you otherwise wouldn't have. Companies realise that working with you will increase their brand recognition since self-branding fosters confidence and credibility in your knowledge and skills.
A great strategy to stand out from the competition in your industry and build your personal brand is to authentically encourage yourself by showcasing your individuality.
6 Major Advantages of Personal Branding
Credibility and power: Building your audience's trust and establishing yourself as an expert and thought leader in your field are both facilitated by having a personal brand.
Obtain media exposure: Having a personal brand makes it simpler for you to approach and be discovered by media (online publications, magazines, television, radio, podcasts, etc.). Experts that can share their knowledge with their audience are always sought after by the media.
Build your connections: A personal brand that briefly summarises who you are, what you're able to do, and how you assist others makes it easier for individuals and companies to understand the value in working with you. You may rapidly and efficiently expand your network offline as well as online by utilising your own brand.
Gain more clients: You can draw in more of your ideal clients by creating a personal brand that establishes you as the authority in a particular industry or niche. When you are seen as an authority, it is also easier to get consumer recommendations.
Premium pricing: A powerful personal brand makes it appropriate to charge a premium for your goods and services. You become a good that competes on price without a brand. Additionally, your cost will always be beaten by competitors.
Make a strong foundation: Your business will change as time passes. Over the span of your career, you might even launch several companies in various industries. As you transition from a single venture to another, your personal brand follows you.
Conclusion
Creating a personal brand can help you grow your business. You can improve your chances of professional success by combining personal branding advice like being genuine, consistent, and social. Putting oneself out there can be terrifying, but the benefit far outweighs the danger. You may be able to have a significant influence on the globe. You are in charge of leaving a legacy.